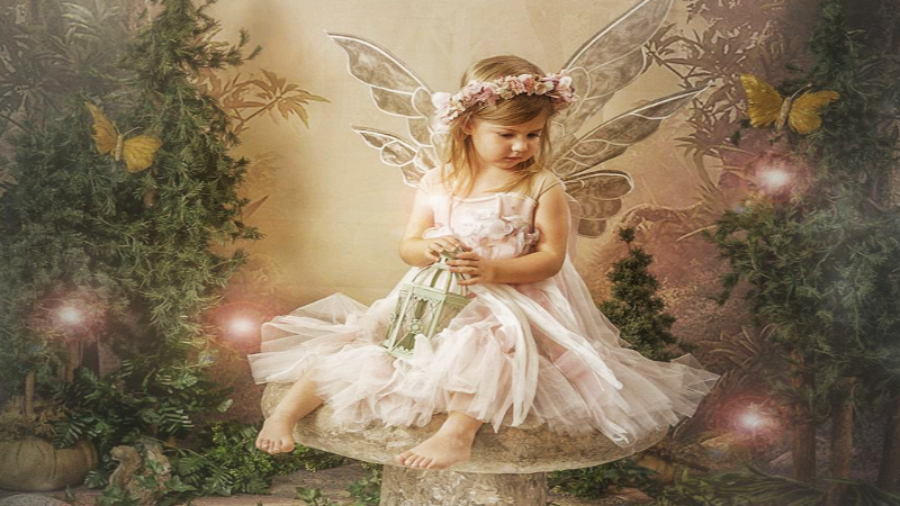 Twelve years ago, a friend of mine had some angel jewelry custom made for me by a friend. She gave me a silver chain with an angel crystal pendant, a matching bracelet and earrings. The jewelry came in rectangular box. There was a paper scroll wrapped around the box tied with a ribbon. When I opened the scroll there was a message on it.
'Until you spread your wings you will have no idea how far you can fly!'
My friend told me that she was guided to have the jewelry made for me. The message was from my angels. We both became rather emotional because of what it represented. We had planned to work together as angel channelers, and I had asked her if she would like to design the graphics for a deck of angel oracle cards I was planning on launching.
I put the box in my dresser where I kept all my jewelry. One day I went to show my angel jewelry to a friend who was spending a few weeks with me while on holiday in the USA when I discovered the 'box' was gone! I searched everywhere but could not find it. While I rarely lose items, I was convinced I had misplaced them. I asked Kàm if he had taken the jewelry, but he said he had not. However, he did say that I would get the jewelry back.
A couple of months later I received a call from my sister who lived in the Houston area at the time. She had just moved into a new apartment. She was still unpacking her moving boxes and could not remember what she had done with one of her watches. She came across a box and believing she had found her watch, she found my angel jewelry instead! She wondered how it got there which was the reason for calling me. She often buys gifts months ahead and thought perhaps she had bought the jewelry for her best friend who was very religious. Then she asked me if I had left it at her house. I told her I had not.
I suggested we meet for lunch and then she could show me what she had found. I knew it was my jewelry however I could not explain how I thought it got there as she would never believe me. We set a date and while driving to meet her across town I had my Phantom of the Opera CD playing in the car. It was the original version starring Michael Crawford who starred in the original London musical back in the 1980s.
I arrived at the restaurant first and waited for my sister. When she arrived, she promptly gave me the box and of course as soon as I opened it, I knew my jewelry was inside. The moment I saw the angel jewelry I saw four or five of my angels dancing in a circle to one of the songs from Phantom of the Opera!
Well Archangel Kàm did tell me the jewelry would be returned to me, but I would never have imagined it showing up in a box at my sister's home!
Copyright © Cynthia A. Silk 2023.  All Rights Reserved.