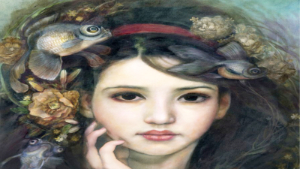 Before you book an appointment please read the information on this page where you will find answers to frequently asked questions.  This includes readings and fees, how to book an appointment and how to pay for your reading.
1. HOW MUCH ARE YOUR READINGS?
You can find the reading fees in the My Services link in the Main menu.
2. HOW DO I BOOK AN APPOINTMENT?
Please click on the Schedule Appointment link to book and pay for your reading.
3. HOW DO I PAY FOR MY READING? 
Please click on the Schedule Appointment link to book and pay for your reading.
4. CAN I PAY FOR A READING WITH CASH? 
I do not accept cash.  All readings must be purchased through PayPal.  PayPal accepts most credit/debit cards if you do not have a PayPal account.
5. WHAT TYPE OF READING SHOULD I CHOOSE? 
This is entirely your choice as I do not want to influence your decision.
6. CAN I BRING A FRIEND TO SIT WITH ME DURING MY READING?
I prefer to conduct my readings in private with only the person having the reading present.
7. CAN I RECORD MY READING? 
You are welcome to record your reading. I also recommend that you have a notepad to take notes.
8. WILL I BE ABLE TO ASK QUESTIONS DURING THE READING?  
You are welcome to ask questions during your reading.
9. HOW MUCH NOTICE IS REQUIRED TO BOOK AN APPOINTMENT? 
I prefer to have at least 24 hours' notice to schedule an appointment.
10. IS THERE ANY DIFFERENCE BETWEEN HAVING A READING IN PERSON, BY TELEPHONE OR ON SKYPE?
The reading will be exactly the same whether it is done in person, by telephone or on Skype.
11. DO YOU DO READINGS USING SKYPE VIDEO  CHAT? 
I use Skype Voice Chat for readings.  I do not use Skype Video Chat at this time.
12. I DO NOT LIVE IN THE USA HOW WILL THE READING BE CONDUCTED?
If you do not live in the USA the reading will be conducted on Skype (Voice Chat or Instant Messenger).
13. I DO NOT HAVE SKYPE.  DO YOU OFFER ANY OTHER OPTIONS? 
You can download Skype at www.skype.com.  Skype to Skype calls are free.
14. DO YOU DO READINGS BY EMAIL?  
I no longer do readings by email just in person, on Facebook Messenger, by telephone or on Skype.
15. WHAT INFORMATION DO YOU NEED BEFORE YOU DO MY READING? 
I prefer not to know why you want a reading so I can give you validations before you ask your questions.  All I need is the information indicated on the appointment request form.  I do not need anything else.
15. I AM DISABLED AND LIVE IN THE HOUSTON AREA. CAN YOU COME TO MY HOME TO DO MY READING?
If you prefer to meet in person I will go to your home.  The minimum reading time is one hour and  depending on where you live a  travel surcharge may apply.  Please contact me for details.
16. I AM HEARING IMPAIRED CAN YOU STILL DO A READING FOR ME?
Yes I can do your reading using Skype Instant Messenger Chat.  Please visit the Skype website  at www.skype.com for more information if you are unfamiliar with it.  In all cases readings are private.
17. CAN YOU CONTACT SOMEONE WHO HAS PASSED DURING A READING?
I cannot guarantee that a specific loved one will be present during a reading however your Guardian Angels or Spirit Guides will give  you some information on anyone in spirit who is unable to be present.
18. CAN I PURCHASE A READING AS A GIFT FOR SOMEONE ELSE? 
You can purchase a reading as a gift for a person of your choosing.
10. DO YOU DO READINGS FOR CHILDREN? 
I will do readings for children as long as a responsible adult (parent or relative) is present.   A picture ID of the responsible adult is required at time of reading.
Copyright © 2023 Cynthia A. Silk.  All Rights Reserved.