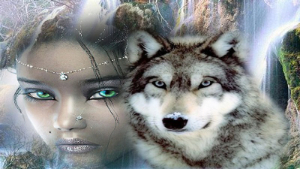 The Àtlantèáns live on a large planet called Atlantea situated in the outer regions of the Universe. Atlantea has beautiful cities with towering skyscrapers, ultra modern transit systems, magnificent oceans teeming with marine life, striking mountain ranges, tropical forests, exotic flora and fauna, elaborate underwater research centers and an abundance of lakes and rivers.
The Àtlantèáns have pale complexions, blonde, red or dark hair and infinite wisdom. Their style of dress is extremely varied and colorful. They love to wear intricate designs, elaborate headbands, platinum and crystal jewelry and simple footwear.
The Àtlantèáns are a unique civilization known for their knowledge of science. They travel far and wide in pursuit of information that will enable them to develop new space technology, monitoring techniques and devices.
The Àtlantèáns developed multiple sensors that are used across the Universe to track weather systems and other natural phenomena. They have also developed several major solar power devices used to provide heat where is no sunlight.
The Àtlantèáns will be recognized in the future for their significant contributions to Humankind. They have incarnated on this planet over multiple millennia and are the originators of the Anglo-Saxon, Celtic, Nordic, Roman and Slavic civilizations.
Copyright © Cynthia A. Silk 2023.  All Rights Reserved.