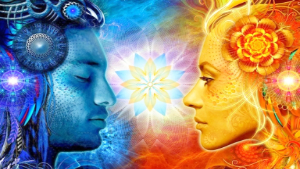 There are very few people who really understand the true meaning of mediumship and its significance.  Mediumship is the ability to connect with a Divine Source telepathically for the sole purpose of receiving spiritual guidance to those who need it.
The purpose of a medium, also known as a clairvoyant, empath, intuitive, psychic, psychic medium or angel channeler is to deliver guidance channeled from Angels or Spirit Guides to people who have experienced one of the following: death of a relative, friend or pet; career guidance; spiritual enlightenment; guidance about a psychic child or children; relationship guidance or spiritual awakenings.
In the not too distant future we will have a better understanding of what 'mediumship' actually means and how crucial it is for the advancement of Humankind. This applies to Angel Channelers, Spirit Channelers, Star Channelers and Energy Healers.  We will also be introduced to new forms of telepathic communication techniques that are far more advanced than those used today.
During the course of our planet's 'Transition to Enlightenment' there will be an increase of awareness for all those blessed with the ability to channel Angels and Spirit Guides.  This means that Angel Channelers and Spirit Channelers around the world will be given enhanced sensory perception in order to accurately convey messages received from their Angels and Spirit Guides about the process of enlightenment.
Copyright © Cynthia A. Silk 2023.  All Rights Reserved.