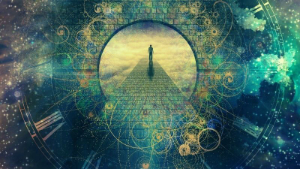 Much has been written about the ascension process but very little has been written about the actual timeline. In case you are not already aware, our shift to the new dimension includes all components of the 4th dimension and not just our planet. This means that our current solar system will be moving with us including moons, stars and planets to name but a few.
In February 2022 we began our vertical ascent to the 5th dimension. The journey took over three weeks as we traveled through several time zones using quantum time travel technology.   The entire process was overseen by over one thousand groups of Angels and other friends of Earth all of whom are Divine Beings.
Among the many supporting this mammoth project are:
Without the contributions of these and many other groups not yet listed, this mission would not be possible. We owe them a huge debt of gratitude.