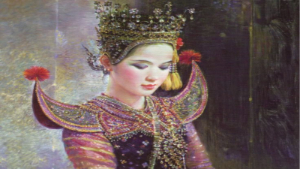 The Tytàns are an ancient civilization who live on a beautiful planet called Tyland situated in the outer regions of the Universe. Tyland was once known as Tytànnia however this was before it became a kingdom when it was decided by the royal family to change the name. Tyland is an idyllic place to live with majestic mountains, crystal clear oceans, pristine beaches, spectacular glaciers, lush tropical forests and extremely modern cities.
The Tytàns have medium complexions, jet black hair, beautiful cat-like eyes and philosophical minds. They prefer to wear long robes with intricate designs, elaborate jewelry and ornate shoes.
The Tytàns are responsible for creating one of the largest science laboratories ever built where scientists research the complex structure of the many components of space energy.
The Tytàns have contributed in many significant ways to the evolution of Humankind. They have also contributed to our history and have incarnated on this planet over several millennia. They are the originators of the Siamese civilization.
Copyright © Cynthia A. Silk 2023.  All Rights Reserved.