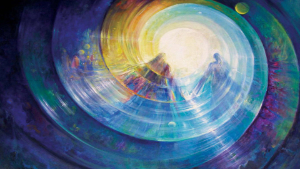 This is an exciting subject to write about and what most do not realize there is so much of it!
Let us start with what exists within our very own Universe.  First off there are over one hundred groups of humans that live approximately ten days travel time from Earth. In addition, two hundred extraterrestrials also live about twenty days travel time from Earth.
The extent to which people go in order to find evidence of life beyond Earth when all they have to do is ask their guides for information. Sadly most online publications are unreliable and contain very little truth.
The amazing beauty of life in the Universe has yet to be discovered by the inhabitants of our planet, furthermore the time has come for us to find our place in it so that we can participate in Humanity's spiritual evolution already under way.
In conclusion the more we connect with our Angels and Spirit Guides the greater knowledge we will acquire.
Reference:  Spending a Life on Earth
Copyright © Cynthia A. Silk 2023.  All Rights Reserved.