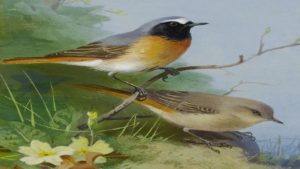 Archangel Árièl is one of the highest ranking angels in the Universe. Árièl is 33 Earth years in appearance, 5'10" tall with a pale complexion, bright blue eyes and long chestnut-brown hair. Árièl is usually seen in a long flowing powder blue dress with a dark blue sash and an ornate silver Cleopatra style headband. Árièl is from the Sanctuary of Ária however she is not from the Universe originally. Árièl's origins are sacred.
Árièl is an exceptional human being who loves working with children suffering from multiple disabilities who live in poverty-stricken regions of the Universe. Árièl is known for her amazing compassion which is one of the reasons she is usually assigned to disadvantaged children. Árièl has the ability to manifest anything she needs in order to fulfill her assignments particularly where children are concerned. Some might call her a magician of sorts because of her natural ability to deliver the impossible whenever it is required.
Árièl is a very talented artist who designs jewelry, children's clothing and ornate home furnishings. Árièl also loves to paint landscapes and to write fables for children's books.
Archangel Árièl is an integral part of our planet's 'Transition to Enlightenment' with Archangel David, Archangel Ária and Archangel Kàm.
Copyright © Cynthia A. Silk 2023. All Rights Reserved.