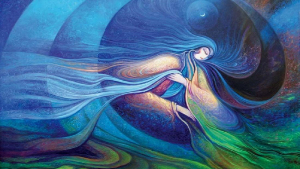 This chapter covers the curious subject about spending a life on this planet.  It is important to understand that all human life is eternal and that spending a life here is simply a side trip.
When we are sent here to spend a life we are here under a different name than our original one.  Once this life is over we return to who we were before this life and also to where we were based.  
There are many different reasons why people are sent to Earth the main one being that this is the only planet in the Universe where different cultures reside.  This means that humans from across the Universe and beyond come here to learn about the diversity of this planet including culture, race, languages, social classes and history to name but a few.
After we leave this life we all go through a review process that can last for several years in order to maintain contact with family members in this life. When the time is right we disconnect from this life completely.  If the person sent to live a life here is an angel before this life then contact will be maintained for as long as it is needed.
Reference: New Earth
Copyright © Cynthia A. Silk 2023.  All Rights Reserved.