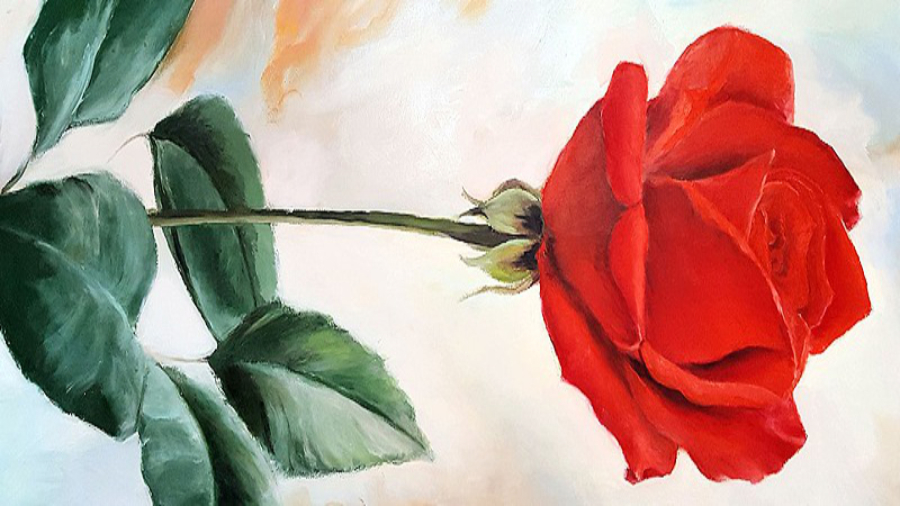 I have had several encounters and visions  of Archangel Kalim who always addresses me as 'Miss Cynthia Silk'.  Whenever I saw him in my home he would sit next to me and often brought a single stem red rose with him.  On one occasion I actually saw the red rose in the physical sense!
When I had my first vision of Kalim many years ago I saw him in the ethereal sense around the corner from my living room.  He was dressed in a powder blue tunic and trousers and his long blonde hair was tied back in a pony tail.  He smiled at me and then vanished.
One day when I was on my way to Body, Mind & Soul in Houston to do readings I stopped at Starbucks to get some coffee.  On my way out I saw Kalim in the ethereal sense standing right in front of me.  It was a brief encounter but I heard him say 'I can't believe you can see me'.  Kalim was wearing a burnt orange color shirt and white jeans.  His hair was tied back in a pony tail and he had sun glasses that he had placed on his head.  Then he vanished.
When I was in the reading room at Body, Mind & Soul I sensed him seated to my left as I prepared for my first reading.  I remember that he was very kind. While there were several angels present I will never forget my very first encounter with Archangel Kalim.
Copyright © 2023 Cynthia A. Silk. All Rights Reserved.