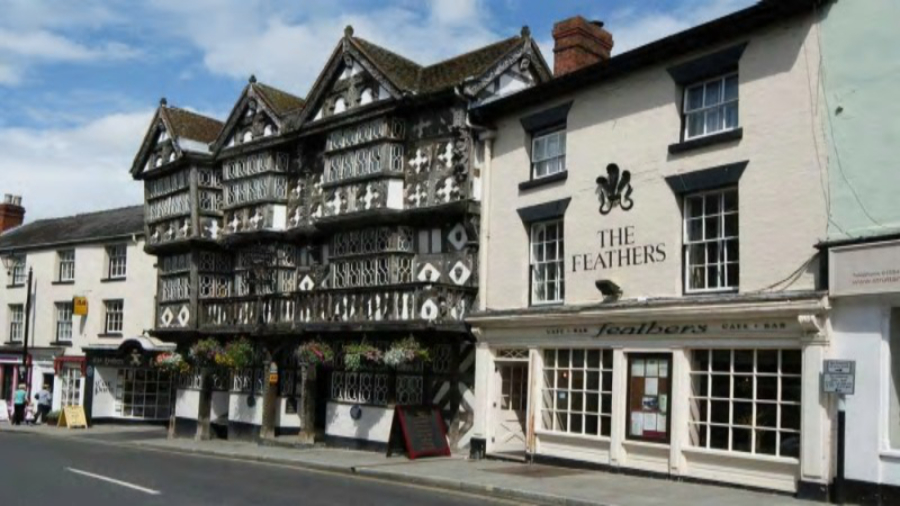 A haunting! In October 1992 I escorted a group of Americans on a 'Great British Haunted Pubs' tour. Our first overnight stop was at The Feathers Hotel in Ludlow. I was chatting with our tour guide Val on the coach on route to Ludlow about the hotel when she told me about her paranormal experience when her last group stayed there. Val told me that the room she stayed in made her feel very uneasy in spite of its beautiful décor and four-poster bed and that she did not get any sleep the whole time she was there.
When I checked into my room before dinner I decided to make myself a cup of tea. The electric kettle had a very short cord and had been placed in a very awkward place to reach. I tried to remove the cord so that I could put some water in the kettle but it was stuck and I could not reach the electrical socket as it was located behind a heavy piece of furniture. Desperate for a hot drink as it was freezing outside I poured water into the kettle using a tea cup.
When I retired to my room later that night I started to feel a sense of foreboding. Memories of my conversation with Val about her last experience were firmly planted in my mind making me feel worse. Then I decided I was being silly and tried to brush off the feeling as I got ready for bed. While I was in the bathroom brushing my teeth I heard a loud noise like something had snapped. I went into the bedroom to investigate the source of the sound to find that the electrical cord of the kettle had been flung across the room and was lying on the floor next to my bed. I immediately turned on the television and kept the both the bedroom and bathroom lights on all night as the sense of foreboding intensified. Needless to say I did not get a wink of sleep after that experience and was so relieved when we checked out of the hotel the following morning.
Copyright © Cynthia A. Silk 2023. All Rights Reserved.