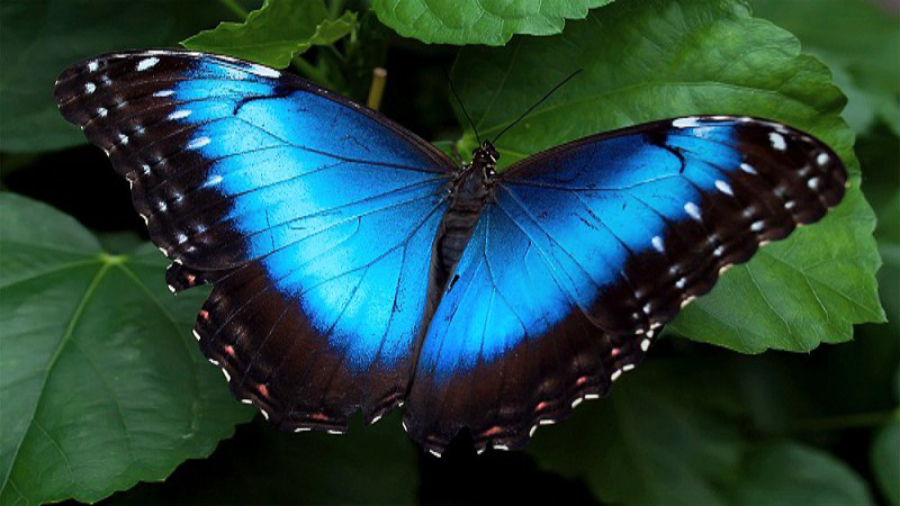 Last night I was on Amazon.com looking for something to watch when I came across a movie called 'The Blue Butterfly'.  This morning when I was in my kitchen making coffee my cat was sitting on her cat tree looking out the window that faces a lake.  She started to meow so I went up to her to see if she was alright as she has been sick lately.  Then I noticed a blue winged butterfly flying over the lake towards the flowers on the path next to it.  I managed to get a couple of pictures of it before it flew away across the lake.  I knew it to be a sign that miracles really do happen (you have to see the movie to understand).
The Blue Butterfly tells the extraordinary true story of a 10-year-old boy, diagnosed as terminally ill, whose dream is to catch the most beautiful butterfly on Earth, the elusive Blue Morpho. His mother persuades a renowned entomologist (William Hurt) to take them on a trip to the Costa Rican rain forest to search for the butterfly, leading to an adventure that will transform their lives.
Initial release: 2004
Director: Léa Pool
Music composed by: Stephen Endelman
Initial DVD release: May 23, 2006
Written by: Pete McCormack
Copyright © Cynthia A. Silk 2023.  All Rights Reserved.