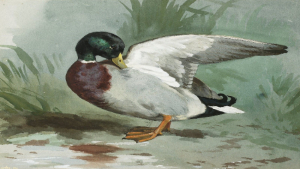 Archangel Maeva is one of the highest ranking angels in the Universe.  Maeva is 44 Earth years in appearance, 5'8″ tall with a pale complexion, emerald-green eyes and long red hair that she wears tied back in an intricate braid.  Maeva is usually seen wearing a beautifully embroidered emerald-green Chinese style dress and ornate crystal jewelry.  Maeva comes from a large planet called Sorèya situated in the outer regions of the Universe.
Maeva is a much loved angel who is passionate about her work as a healer. She spends a significant amount of her time helping people who suffer with Alzheimer's disease, autism, cystic fibrosis and Down's syndrome.
Maeva prefers to use a healing method called 'Azúrean' crystal therapy that utilizes the therapeutic properties of Azúrean crystals, known to us as lapis lazuli.  This new form of energy healing will be introduced to this planet during the early phases of our enlightenment process.
Maeva has a strong affinity to Ireland and all things Irish and this is because she has spent so many past lives there.  She is often nicknamed the 'Irish Angel' by her fellow angels because of her Celtic appearance and her Irish brogue.  Her strongest connections to Ireland are in Dublin and along the scenic 'Ring of Kerry' trail in County Kerry.   Maeva is connected in so many ways to Irish folklore and this is a topic that I will be writing about in a future publication.
Maeva is also assigned to this planet's Transition to Enlightenment currently in progress.
Copyright © Cynthia A. Silk 2023.  All Rights Reserved.