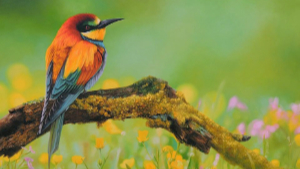 Árian angel Daniel is one of the highest ranking angels in the Universe whose role is that of Principal Guardian Angel.  Daniel is 34 Earth years in appearance, 6'2″ tall with a fair complexion, emerald green eyes and dark blonde wavy hair worn loose to his waist. Daniel is often seen wearing a red and black plaid shirt and black jeans. Daniel is from the Sanctuary of Ária however he is not from the Universe originally. Daniel's origins are sacred.
Daniel has multiple duties in addition to that of Principal Guardian Angel one of them being an engineer of space science. Daniel is also a prominent part of a major project that involves space science which is a role he shares with Archangel David. Another project Daniel is working on is designing a new rapid transit system that will enable pre-authorized angels to travel the Universe unhindered by legal or time constraints that once completed will be called "The Ambassador Passages'.  It is anticipated that this will take place in the latter part of 2025.
In his spare time Daniel loves to compose music and play his favorite instrument which is a guitar that he takes with him wherever he goes.
Daniel has a very special connection with a group of angels known as the Emerald Angels that he will be sharing with us in the future. The Emerald Angels are known for their healing abilities and for their peaceful lifestyle.  Daniel has a pivotal role in our planet's 'Transition to Enlightenment' currently in progress and will be working with Archangel Ária, Archangel David and Archangel Kàm on multiple projects.
Copyright © 2023 Cynthia A. Silk. All Rights Reserved.