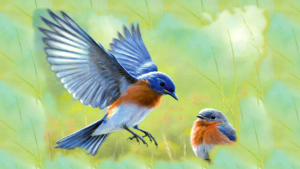 Archangel Athena is one of the highest ranking angels in the Universe. Athena is 34 Earth years in appearance, 5'10" tall with vibrant blue eyes and long golden blonde hair worn loose to her waist. Athena is usually seen wearing a white Grecian style dress with a gold sash, a gold Cleopatra style head band with an opal in the front of it and gold jewelry. Athena is from the Sanctuary of Ária however she is not from the Universe originally. Athena's origins are sacred.
Athena is passionate about her work which is mostly being mentor to angel channelers around the Universe. Athena is a wonderful lady whose philosophy is that of freedom for all people, which is why she is a significant part of the transition to enlightenment. Athena loves her work as a mentor and is one of the best mentors assigned to our planet.
Athena loves working with children with mediumship abilities to help them evolve as angel or star channelers and to help them with comprehension of their metaphysical gifts.
Athena is one of several Principal Mentors assigned to this planet. Athena arrived here the early part of March 2011 and will remain here until our planet's 'Transition to Enlightenment' currently in progress has been completed in 2064. Athena is being assigned as mentor to angel and star channelers on this planet which is a role that she shares with fellow angels Archangel Ária, Archangel Cassandra, Archangel Isis, Archangel Maeva, Archangel Mèdina and Archangel Sèráfin.
Athena will soon be recognized for her many contributions to Humankind and also for her tireless efforts to change how angels are perceived on this planet where so many question their existence.
Copyright © Cynthia A. Silk 2023. All Rights Reserved.