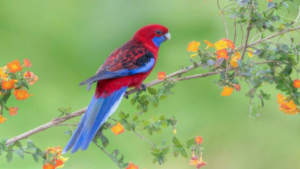 Archangel Kàlìél is a Qárian Angel and one of the highest ranking angels in the Universe. Kàlìél is 48 Earth years in appearance, 6'9″ tall with hazel eyes and long dark brown hair worn tied back in a knot.  Kàlìél is usually seen in a fitted dark green tunic worn over tailored trousers of the same color.  Kàlìél is from the Sanctuary of Qária however he is not from the Universe originally.  Kàlìél's origins are sacred.
Kàlìél is an incredibly intelligent human being who has always been interested in human studies.  His role as Principal Philosopher is a significant one as he is the only person who is well versed in the origins of Humanity qualified to teach humans all over the Universe about the philosophy behind the human race.   Kàlìél has an enormous regard for people of all species and has spent a great deal of time researching different non-human groups and their cultural diversity.
Kàlìél has several different responsibilities in addition to his role of Principal Philosopher and one of the most significant is that of prophet.  A prophet is someone who documents the prophecies received from the elders.  The prophecies are subsequently given to Árian leaders for safe keeping.
Archangel Kàlìél has a significant role in our planet's 'Transition to Enlightenment' that will enable us to have a better understanding of our evolution as humans.
Copyright © Cynthia A. Silk 2023.  All Rights Reserved.